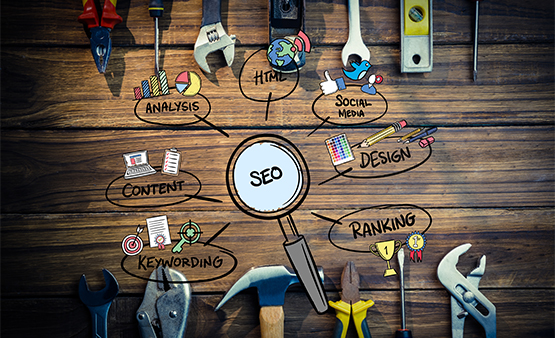 27 JUNE
2018
It's estimated that a total of 2.9 Billion search queries are made on Google every day, while on Yahoo it is 663 million and the number goes further low to 136 million with Bing. The results of for our queries on these search engines is shown on the results page which the search engine thinks is the most relevant to our query. With the ease with which one can get internet accessibility and its usage, many websites want their site to be listed among the top so that users consider them to be the most relevant and thus opt for the products listed on that website. This is where SEO or Search Engine Optimization comes in. It can be defined as a method used by SEO companies where they provide the service of increasing the visibility of websites on various search engines.
SEO deals with increasing your online rankings when it comes to organic searches that are SEO optimizing does not require you to spend money on increasing your rankings. The website should be optimized in a way that it's easier for search engines to discover them. Changes to the content structure are made so that for every search query related to the content in your website, your site will have maximum relevance.
SEM or Search Engine Marketing can be defined similar to SEO, because of these methods are used to increase the search rankings of a website. The key difference between SEM and SEO is that SEM increases search rankings by paid advertisements. The ads you see on a search engines' result page is hosted there by the companies who use SEM. You might have seen that these ads seem more relevant to your search queries, this is because search engines also rank these ads by relevance.
In simpler terms we can differentiate between the two in a line, as
*SEO: Earning traffic for the website through unpaid or free listings
*SEM: Buying traffic for the website through paid search listings
The most popular platform among search engines is Google AdWords (Google's SEM platform). While the list contains names as Bing, Yahoo, etc. Usually, these platforms list some websites in of their search results as paid Ads. SEM companies mainly target all kinds of search results, including image, video, academic, news, industry-specific, etc.