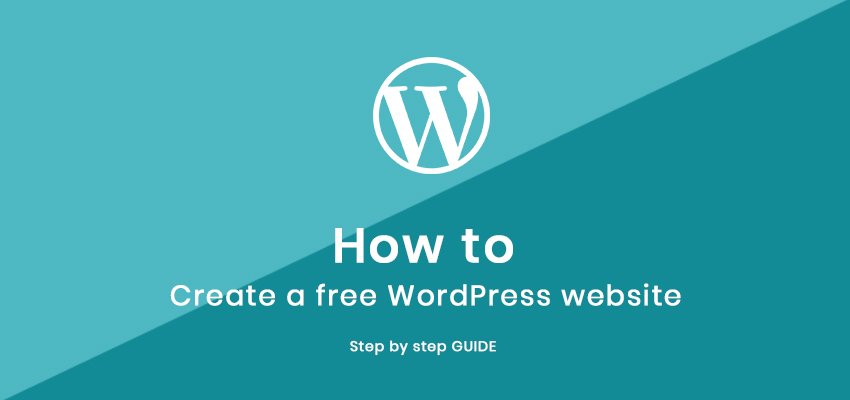 The website is considered as an essential asset of any business in 2020. With the rapid advancement in technology, the way of doing business also get changed. Now the website becomes a medium of connecting businesses to their targeted audience. By building a website, a business can easily target its customers. However, unlike in the old times, creating a website becomes easy with CMS.
With the help of a content management system like WordPress, it becomes easy for anyone to start running its site. You can easily create a free WordPress website and can also get free WordPress hosting to appear online.
Why Create a WordPress Website?
Before going towards the main topic, it is important to know what WordPress CMS offers you and why you should consider it? WordPress is a popular content management system that helps you create any website without any coding requirement. However, this is not just the only benefit of WordPress.
The following key features of WordPress makes it an unbeatable CMS in the digital world.
WordPress is entirely free, which means you don't need to spend a single penny obtaining it.
It is an SEO friendly CMS that enables website owners to rank easily with minimum efforts.
The backbone of WordPress is its thousands of plugins and customized themes designed to help any website.
While opening a WordPress website, it becomes easy to list different media files that aren't supported by other content management systems.
Managing a WordPress website isn't a difficult task for a non-techy person. It is easy to navigate and offers great flexibility to every user.
Due to these features, WordPress becomes the perfect choice for every type of beginner. But often, creating a free WordPress website becomes an overwhelming task for beginners. To resolve the issue, this article comes up with an easy guide to create a WordPress website for free.
1. Select Hosting:
The first step is always about choosing the hosting provider to create and manage a WordPress website easily. For creating a free WordPress site, there are many hosting providers like hostbreak that offers minimum to no cost for hosting. This is the basic step you need to follow in order to create a Free WordPress website.
2. Install WordPress:
Once you received the username and password for your hosting account, the second step is to install WordPress through your control panel. Login to your hosting control panel and choose WordPress easy installation mention in My sites or at home option.
Once the installation is successful, the admin screen of WordPress will appear. You need to login through your user name and password. Congratulation, you have successfully installed your WordPress website. However, this is just the initial point of creating a free WordPress website.
3. Select Theme:
By default, every WordPress site comes up with a general theme that you can change or customize. So once your website appears, the first thing you need to do is selecting the theme. If your hosting provider is hostbreak or fast host, then you can access the free customizable themes of WordPress provided by hostbreak.
Or else, you can also download the free theme for your WordPress website. Go through the WordPress admin dashboard, select the appearance > theme page, and then click add a new option. Now, thousands of free paid themes will appear from which you can choose according to your website.
Hence, you have created a free WordPress website and are ready to create content and customize as per your needs.
I am a social media expert with great knowledge. I have been sharing my experience and ideas with people for over 3 years. Over these three years, I have established a good reputation with critical thinking, and innovative ideas